The Rhode Island 2010 sea bass and tautog season was extremely productive for both numbers and quality. The reefs and rock piles off Newport, Rhode Island to Sakonnet River proved to be red hot. Tautog season is still going and remains very productive. While blackfish average 2 – 4 pounds, Captain Sheriff's Fishing Charters has landed great numbers of these fish over 6 lbs so far this season. Captain Sheriff's Fishing Charters utilizes St.Croix rods with fast tip for sensitivity that are rated for both 30 and 40 lb test since blackfish are strong bottom dwellers that like to stay in the rocks. These rods are also matched with Okuma or Penn reels. Black fish season is April to May 31 with a 3 fish per person limit. The next season runs July 1 – December 15. The limit is increased to 8 fish per person per day limit after October 16.
(Tautogs)
April 15 - December 1
August- November Offshore waters of Rhode Island
(Blue Fin Tuna)
August- November Coastal Rhode Island waters to Block Island
(Bonito)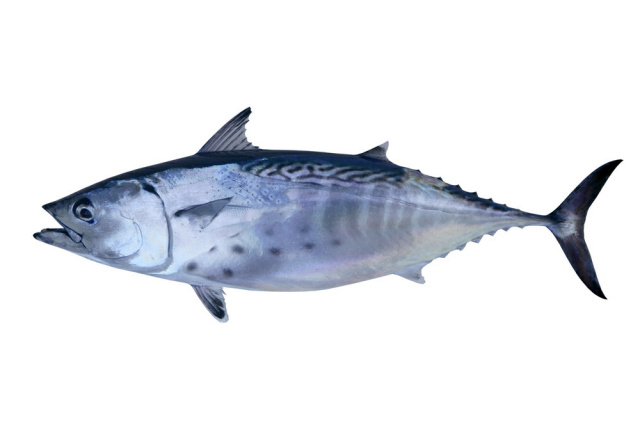 (False Albacore)
(Cod)
June- October Offshore waters of Rhode Island
(Shark)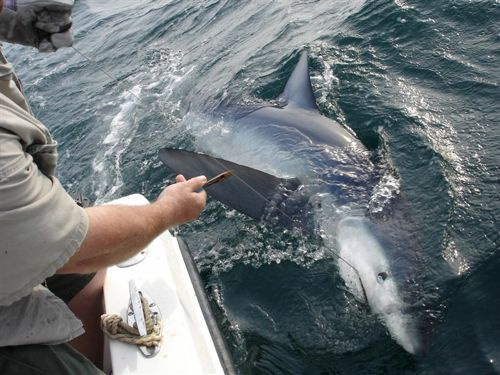 2010 RI Shark fishing reports were very good for Blue Sharks while Mako Sharks are getting more difficult to find. Shark fishing can be effective without having to go more than 30 miles offshore. Common fishing grounds for sharks can be the Mudhole, Coxes Ledge and the Dump. Shark fishing is always exciting because you never know what may come up that chum slick. Catch and release fishing for Sharks on lighter tackle is a great sport.